WORKING TOWARDS A JUST & LIVABLE FUTURE
At Oregon, we know that we are in the midst of unprecedented and transformative environmental change. All of us, and especially our students, are facing dramatic ecological shifts to all our natural systems because of climate change and other forces. This change highlights social justice dynamics and environmental inequities that shape our world. As a result, we see societal paradigm shifts in systems that govern our economy, the built environment, democracy, and fundamental relationships among people. This work requires the amplification of voices that have often gone unheard.
We face these challenges by generating new approaches, finding proactive problem-solving pathways, engaging in collaboration with multiple constituencies and social groups, participating in diverse ideas and forms of knowledge, and exerting the full measure of our creative energy.
By the Numbers
4
National Ranking of two programs within UO's School of Architecture & Environment
5
 Consecutive years UO's sustainable MBA is in the Princeton Review's top 5 Green MBAs
7
U.S. News and World Report ranking of UO's Environmental Law Program at the School of Law
140
Researchers working on the environment
23
National ranking on Sierra Club's list of "Cool Schools" (2019)
45
Years since the Environmental Studies Program began
Stories Across Our Campus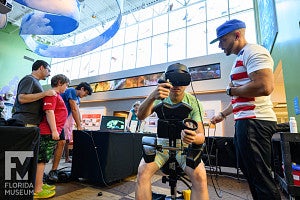 Environment Experts in the media
For those media outlets looking to get a quote or hear from one of UO's environment experts, reach out to our media team.

Territorial Acknowledgement
The University of Oregon is located on Kalapuya ilihi, the traditional indigenous homeland of the Kalapuya people. Following treaties between 1851 and 1855, Kalapuya people were dispossessed of their indigenous homeland by the U.S. government and forcibly removed to the Coast Reservation in Western Oregon. Today, Kalapuya descendants are primarily citizens of the Confederated Tribes of Grand Ronde and the Confederated Tribes of Siletz Indians, and they continue to make important contributions to their communities, to the UO, to Oregon, and to the world.
 
In following the Indigenous protocol of acknowledging the original people of the land we occupy, we also extend our respect to the nine federally recognized Indigenous nations of Oregon: the Burns Paiute Tribe, the Confederated Tribes of the Coos, Lower Umpqua and Siuslaw Indians, the Confederated Tribes of the Grand Ronde, the Confederated Tribes of Siletz Indians, the Confederated Tribes of the Umatilla Indian Reservation, the Confederated Tribes of Warm Springs, the Coquille Indian Tribe, the Cow Creek Band of Umpqua Tribe of Indians, and the Klamath Tribes. We express our respect to the many more tribes who have ancestral connections to this territory, as well as to all other displaced Indigenous peoples who call Oregon home.