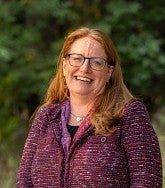 Adell Amos
Environment Initiative Executive Director
Clayton R. Hess Professor of Law
aamos@uoregon.edu
Adell L. Amos holds the Clayton R. Hess Professorship at the University of Oregon School of Law and serves as the Executive Director of the UO's Environment Initiative. She teaches regularly in the nationally ranked Environmental and Natural Resources Law Program, including courses in Water Law, Federal Administrative Law, Environmental Conflict Resolution, and Oregon Water Law and Policy. Her teaching and scholarship have been recognized by the UO Fund for Faculty Excellence and the Hollis Teaching Awards. Her most recent research focuses on the integration of law and policy into hydrologic and socioeconomic modeling for the Willamette River Basin through a multi-institutional, interdisciplinary effort funded by the NOAA and the National Science Foundation.
Professor Amos earned her B.A in 1995 from Drury College and her J.D. in 1998 from the University of Oregon (Coif). She is a member of the Missouri bar, admitted in 1999. After law school, Amos clerked on the Ninth Circuit Court of Appeals for The Honorable Procter Hug, Jr. (then Chief Judge). Amos first joined the faculty in 2005 after practicing environmental and natural resources law with the U.S. Department of Interior. In 2008, Amos returned to Washington DC to serve in the Obama Administration as the Deputy Solicitor for Land and Water Resources at the U.S. Department of the Interior. Amos returned to the UO School of Law in 2011 as the Associate Dean for Academic Affairs.
Amos' research has been published in the Proceedings of the National Academy, Nature Sustainability, as well as many law reviews and journals. She currently serves on the Advisory Board for the Hewlett Foundation's Open Rivers Fund. In recognition of her work on water law and policy, she served as a Distinguished Visiting Professor in Environmental Law at Vermont Law School and has been a frequent keynote speaker and panelist for a wide range of organizations including the National Judicial College, Washington University, American Water Resources Association, the Oregon Legislative Caucus, the Federal District Court Conference, the Jordan Schnitzer Museum of Art, and the Wingspread Foundation. Her work has received funding from the National Science Foundation, U.S. Department of Commerce – NOAA Fisheries, Natural Resources Defense Council, the NorthLight Foundation, U.S. Department of Energy, U.S. Department of the Interior – Bureau of Land Management, Rocky Mountain Mineral Law Foundation, among others.
---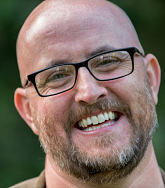 Kirby Brown
Associate Professor, English
kbrown@uoregon.edu
Kirby Brown is an Associate Professor of Native American Literatures in the Department of English, the Director of Native American and Indigenous Studies, and an enrolled citizen of the Cherokee Nation. His book, Stoking the Fire: Nationhood in Cherokee Writing, 1907-1970, examines how four Cherokee writers variously remembered, imagined, and enacted Cherokee nationhood in the period between Oklahoma statehood in 1907 and tribal reorganization in the early 1970s. It was awarded an Andrew W. Mellon grant in 2018, earned the Thomas J. Lyons Award for best monograph in Western American Literary Studies by the Western Literature Association in 2019, and received Honorable Mention for the MLA Prize for Studies in Native American Literatures, Cultures, and Languages by the Modern Language Association in 2020.
New research projects include an essay on the politics of form in the short fiction of Ruth Muskrat Bronson, edited collections on Indigenous modernisms with Modernism/modernity journal and Routledge Press, and continuing work in Native American and Indigenous studies.
---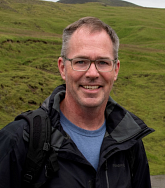 Mark Carey
Professor, History
carey@uoregon.edu
Mark Carey is a Professor of Environmental Studies and Geography, and currently serves as Director of the Environmental Studies Program. He specializes in environmental history, environmental justice, and science and technology studies (STS), though he generally works through interdisciplinary collaborative teams (which always include students) to analyze societal aspects of climate change, glaciers, icebergs, natural disasters, and water governance in high mountain and polar regions. Carey's multidisciplinary Glacier Lab for the Study of Ice and Society investigates how forces of inequality and injustice affect people's ability to address climate change and ice loss in their communities.
In addition to finishing a book on icebergs and society in the North Atlantic, he has several ongoing collaborative projects funded by the Andrew W. Mellon Foundation and the National Science Foundation, which focus on climate justice in the Pacific Northwest, Greenland glacial fjord communities, and glacial lake outburst floods in the Peruvian Andes. At the UO, he co-directs the Climate Change and Indigenous Peoples Initiative with Kathy Lynn, while he has also worked globally as a co-author for several Intergovernmental Panel on Climate Change (IPCC) reports. He received the King Albert Mountain Award and the Elinor Melville Prize for his book In the Shadow of Melting Glaciers: Climate Change and Andean Society.
He strives to collaborate and co-author work with his undergraduates, graduate students, and postdocs -- all part of his devotion to advising, mentoring, and teaching.
---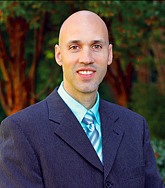 Dane Christensen
Associate Professor, Accounting
danec@uoregon.edu
Dane Christensen is an associate professor in the School of Accounting and Charles E. Kern Research Scholar at the Lundquist College of Business. His expertise includes corporate misconduct, corporate social responsibility, and the political economy. His research on these topics has been published in The Accounting Review, Contemporary Accounting Research, Management Science, Review of Accounting Studies, and Strategic Management Journal. His research has also been featured in media outlets such as the Wall Street Journal, NPR, and CFO.com, and has been noted by the Securities and Exchange Commission in their policy making process.
Christensen received his Ph.D. from the University of Arizona. Prior to beginning his academic career, Christensen worked in Portland, Oregon as a senior auditor for Deloitte and Touche LLP and as a staff auditor for Perkins & Company P.C.  
Most recently, Dane has a forthcoming paper in The Accounting Review which focuses on environmental, social, & governance (ESG) ratings.
---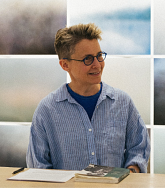 Stephanie LeMenager
Professor, English
slemen@uoregon.edu
Stephanie LeMenager is the Barbara and Carlisle Moore Distinguished Professor in English and American Literature, and Professor of Environmental Studies at the University of Oregon.
Her work on climate change and the humanities has been featured in The New York Times, ClimateWire, Science Friday, NPR, the CBC, and other public venues. Her publications include the books Living Oil: Petroleum Culture in the American Century, which defines the 20th-century United States as the era of petromodernity, Manifest and Other Destinies, a monograph about the alternatives to Manifest Destiny that might have developed in the US West, Environmental Criticism for the Twenty-First Century, a co-authored essay collection for scholars, and Teaching Climate Change in the Humanities, a co-authored collection for teachers interested in bringing climate change into humanities classrooms. LeMenager's four-volume collection of the best scholarly articles in Literature and Environment, co-edited with Professor Teresa Shewry, came out in May 2020.
She is currently finishing two book projects, on fictionality in the era of climate change and the public lands.
---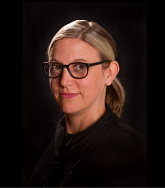 Erin Moore
Associate Professor, Architecture
moore2@uoregon.edu
Erin E. Moore is a professor in the Department of Architecture and in the Environmental Studies Program. Moore works in teaching, research and design practice on the environmental context of building construction and on the ways that buildings shape and reflect cultural constructions of nature. She uses her architecture practice FLOAT architectural research and design as a testing ground for designing with explicit intentions for the ecological context of buildings. Recent work explores the architectural space of fossil fuel consumption, biogenic carbon sequestration, and climate change.
In the face of serious global challenges, Moore believes that it is critical to develop aggressive, creative innovators who can connect the power of design with good science and rigorous ethical thinking. In her own teaching, Moore works to bring together processes of design and innovation with the science of sustainability in collaborations with chemists, ecologists, and biologists.
Moore is a graduate of the University of California-Berkeley (Master of Architecture) and of Smith College (BA, American Studies) and is a registered architect in Oregon and Arizona.
---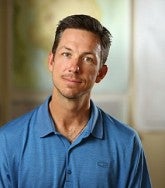 Josh Roering
Professor, Earth Sciences
jroering@uoregon.edu
Coming to the University of Oregon in 2000, Josh Roering is currently professor and head of the Department of Earth Science. Since 2004, he has been a member of the Environmental Studies Program Executive Committee. His research addresses landscape evolution and erosional processes, such as landslides, weathering and soil formation, and the movement of water across the Earth's surface. His recent work emphasizes quantifying how perturbations such as extreme rainfall, fire, earthquakes, and land management practices, including timber harvesting, influence landscapes, the potential for geologic hazards, and the sustainability of soil function. Roering was elected Fellow of the American Geophysical Union and his research grants from the National Science Foundation, NASA, and US Geological Survey have supported the activities of his research lab.  
In addition to departmental courses on Environmental Geology, Hillslope Geomorphology, and Data Analysis for Earth and Environmental Science, Roering has twice co-taught a linked block of courses entitled "Oregon Aboard" along with UO faculty members Bitty Roy (Biology) and Matt Dennis (History). A cohort of 20 students enrolled in the four linked courses, which included joint lectures, linked lab/studio activities, and weekly field trips as well as a 10-day field expedition in Eastern Oregon. The students were required to engage in transdisciplinary investigation, writing, and analysis of Oregon's natural and cultural history and future. In addition, Roering advises environmental organizations, such as Cascadia Wild and the Center for Biological Diversity, regarding topics related to land management policy in Western Oregon.
---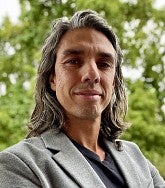 Lucas Silva
Associate Professor, Environmental Studies
lsilva7@uoregon.edu
Lucas Silva is an interdisciplinary environmental scientist who focuses on soil-plant-atmosphere interactions as a way to understand socioecological systems. His projects combine theory and experimentation to accelerate climate change mitigation and adaptation efforts in natural and human-engineered landscapes.
Silva encourages strong collaboration across disciplines to solve challenges for sustainability including new approaches for improving carbon sequestration, drought stress adaptation, and wildfire risk mitigation. 
---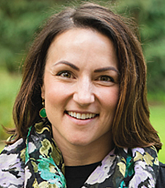 Hollie Smith
Assistant Professor, Journalism and Communication
hollies@uoregon.edu
Hollie Smith is an applied social scientist whose work focuses on communication dimensions of science and environmental issues. Beginning in Fall 2021, she will serve as the Associate Director for the Center for Science Communication Research.
Smith's research has looked at communication and media dynamics on issues of wildfire, federal forest policy, water contamination, climate change, and alternative energy transitions. Since coming to the UO in 2018, her work has largely focused on natural hazards in the Pacific Northwest, including wildfires, smoke, and earthquakes.  She has previously served as an Associate Editor for Environmental Communication and a board member for the International Environmental Communication Association. Her work has been funded by the National Science Foundation, United States Geological Survey, and the Bureau of Ocean Energy Management.
Prior to joining the Center for Science Communication Research, Smith was an Assistant Professor at the University of Rhode Island with a joint appointment in the Harrington School of Communication and Media and the Department of Marine Affairs.
---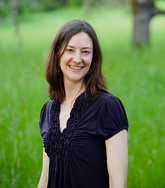 Sarah Stapleton
Assistant Professor, Education
sstaplet@uoregon.edu
Sarah Stapleton is an Assistant Professor in Education Studies at the University of Oregon. She earned a PhD in Curriculum, Instruction, and Teacher Education from Michigan State University and an EdM from the Harvard Graduate School of Education. Sarah is credentialed to teach secondary chemical and biological sciences and has taught middle and high school general science, chemistry, and environmental science in public schools in West Africa and in California.
At the UO, she teaches courses on food and schools, teaching for climate activism, elementary and secondary science teaching methods, and participatory research. Sarah also advises master's and doctoral students in the UO Environmental Studies program.
In her research, Sarah uses critical and participatory methodologies to investigate social and environmental inequities. She has published papers about climate justice, food and schools, school food activism, participatory research with teachers, students and the more-than-human world, and race and environmental education.
---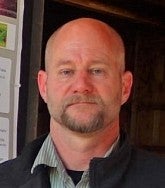 Dean Walton
Lorry I. Lokey Science and Technology Outreach Librarian, UO Libraries
dpwalton@uoregon.edu
Dean Walton is a conservationist, biologist, educator, and the Lorry I. Lokey Science and Technology Outreach Librarian at the University of Oregon. He holds a PhD in pharmacology from Georgetown University where he studied organophosphate compounds, the active compounds in many insecticides. He has consulted for the US-EPA, and served as a field ecologist with The Nature Conservancy and the Virginia and West Virginia Natural Heritage Programs. 
Walton currently oversees the DeArmond Makerspace in the Price Science Commons where he helps the UO community to explore the world of building sensor systems and using tools for creative and scientific purposes. He has a passion for natural history and computer GIS mapping of the landscape and is the past president of the Eugene Natural History Society.
His last public conference presentation was with the Society for Conservation GIS where he presented a talk titled: Space-Time Cube analysis of bird movements in the HJ Andrews Experimental Forest.
---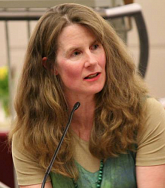 Mary Wood
Professor, Law
mwood@uoregon.edu
Mary Christina Wood is a Philip H. Knight Professor of Law at the University of Oregon and the Faculty Director of the law school's nationally acclaimed Environmental and Natural Resources Law Center.  She is an award-winning professor and the co-author of leading textbooks on public trust law and natural resources law.  Her book, Nature's Trust: Environmental Law for a New Ecological Age (Cambridge University Press), sets forth a new paradigm of global ecological responsibility.  She originated the legal approach called Atmospheric Trust Litigation, now being used in cases brought on behalf of youth throughout the world, seeking to hold governments accountable to reduce carbon pollution within their jurisdictions.  
Wood has developed a corresponding approach called Atmospheric Recovery Litigation, which would hold fossil fuel companies responsible for funding an Atmospheric Recovery Plan to draw down excess carbon dioxide in the atmosphere using natural climate solutions.  
Professor Wood is a frequent speaker on climate issues and has received national and international attention for her sovereign trust approach to global climate policy.
---