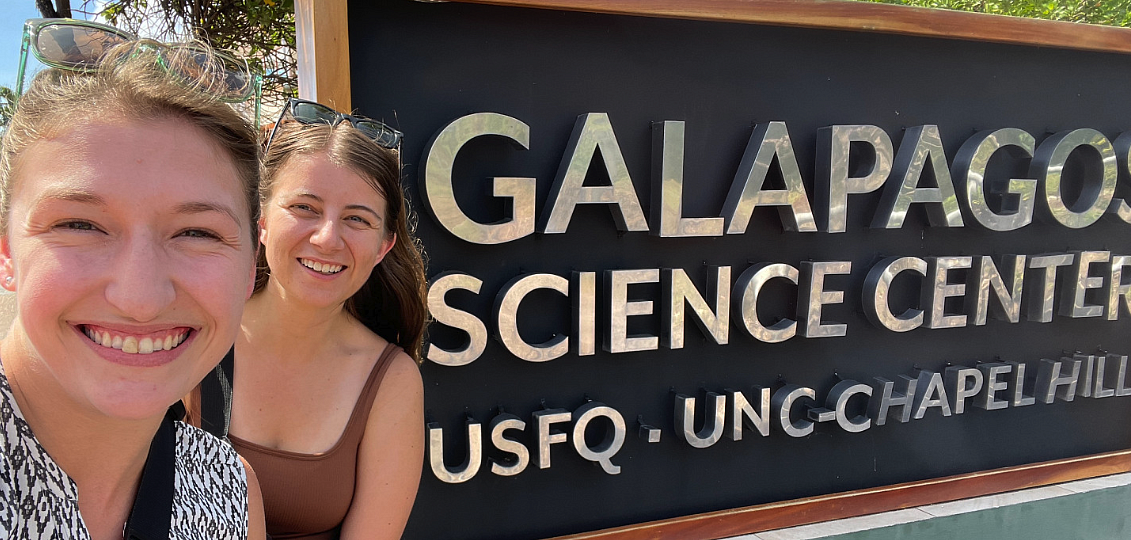 Graduate students ready to put conference lessons into action
---
Meeting in Ecuador, the Association of Pacific Rim Universities works to solve sustainability issues facing communities
---
By Tim Christie, University Communications
September 1, 2023
After a recent week in Ecuador and the Galapagos Islands, five UO graduate students have returned ready to use what they learned to help local communities plan for a more sustainable future.
The annual Association of Pacific Rim Universities – Sustainable Cities and Landscapes conference was hosted by the Universidad San Francisco de Quito Aug. 5-10.
"My favorite aspect of the gathering is its commitment to research that is place-based, reciprocal, and relevant to the communities with whom we're working," said Dara Craig, a doctoral student in environmental studies.
Craig was joined on the trip by Lesley Valencia, a law student; Elise O'Brien, a double master's student in folklore and public culture, and landscape architecture; Grace Graham, a master's student in landscape architecture; and Leila Ouazzani, a visiting Fulbright Scholar and master of science in architecture. Student travel was made possible thanks to the UO Environment Initiative.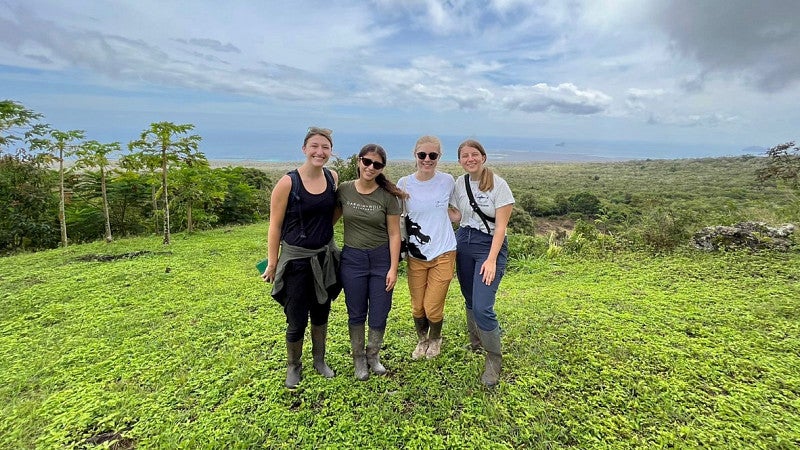 Yekang Ko, associate professor of landscape architecture and director of the Sustainable Cities and Landscapes program, and Meaghan Bogart, program coordinator from the Global Studies Institute at the UO, also were on the trip.
The Sustainable Cities and Landscapes program is based on the premise that cities are inextricably linked with nature, and members work to understand the interconnectedness between human activity, resources, biodiversity and the interdependence between cities themselves, which is key to solving sustainability issues facing communities around the Pacific Rim. The UO holds the leadership position for the program and sends multiple UO faculty members each year to the conference. 
"They have brought these connections, perspectives, and experiences back to the UO to enrich their academic careers and those of their peers."
Meaghan Bogart
The annual Pacific Rim conferences, which are hosted by a different member university each year, are intended to not only facilitate collaboration between experts but also to allow participants to gain hands-on experience in new places that help inform their research and the research of the hosts.
Conference participants spent two days in Quito and five days on San Cristóbal Island in the Galapagos. Faculty members and students split in to four working groups: water, wastewater and global health; sustainable urban design and transitions in waterfronts; future energy landscapes and vulnerable communities; and urban landscape biodiversity.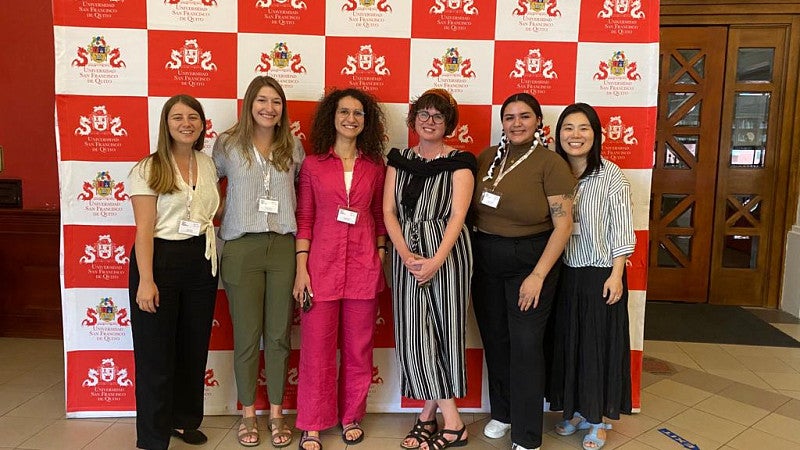 Members of the working groups began collaboration on writing chapters that will be part of a book project to be produced in the next two years. The topic: how both local and international solutions can be shared and implemented to create a more sustainable future for local communities.
During the conference, faculty members from the Universidad San Francisco de Quito lectured on a variety of topics, from the historical imagining of the islands to architecture development, farming and biodiversity and more.
Field trips included a trip through Quito's historic center, where most government and religious buildings are located and where participants learned about Ecuador's history and current sociopolitical realities. While in the Galapagos, the group visited an organic farm outside San Cristóbal called Hacienda Tranquila.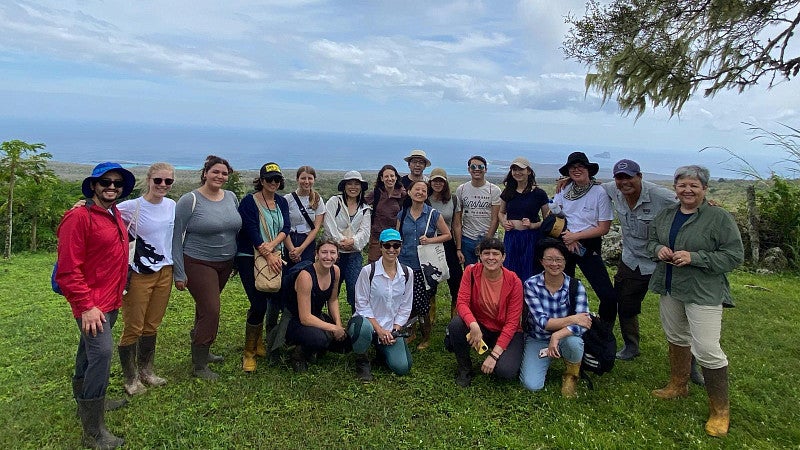 Students of the UO contingent also participated in a student symposium on San Cristóbal with students from Universidad San Francisco de Quito, Shanghai Jiao Tong University and Chinese University of Hong Kong.
Graham said she was nervous that her project would not fit with the urban biodiversity working group, "but the response to my presentation was overwhelmingly positive."
Group members appreciated that she brought a more cultural, justice-oriented lens to their conversations about biodiversity and shared ideas of how her methods could apply to their own projects, she said.
"They have brought these connections, perspectives and experiences back to the UO to enrich their academic careers and those of their peers," Bogart said.
"The ability to learn from locals about Ecuador and the Galapagos in the climate justice context was unforgettable," Valencia said. "The knowledge I gained, and the new friends I made, will forever stay with me."