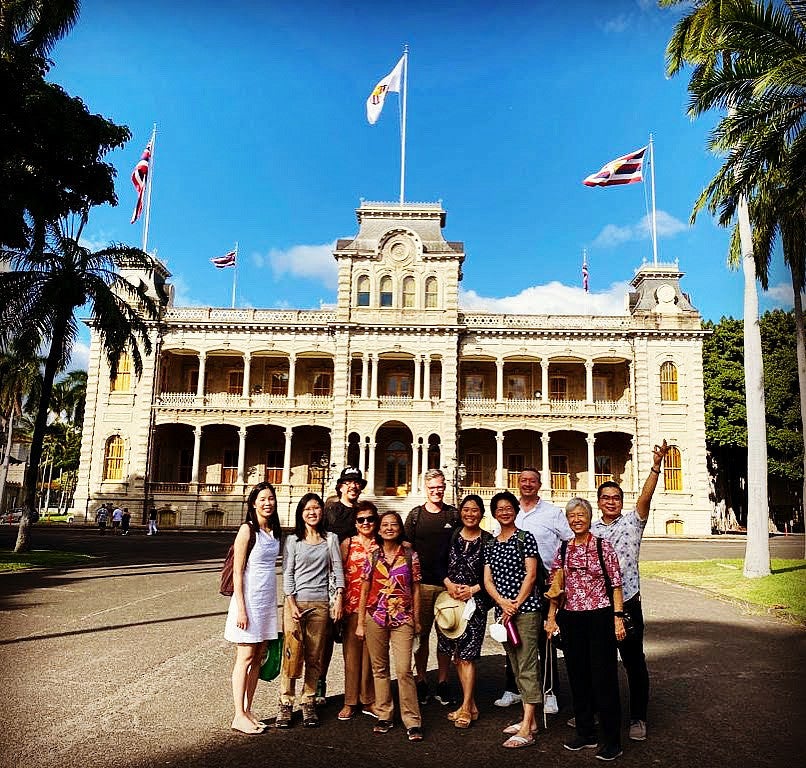 UO Students Explore Place-based Climate Solutions across Pacific Rim
The Environment Initiative partnered with APRU Sustainable Cities and Landscape Hub (APRU SCL) to support students traveling to Honolulu to explore place-based climate resilience solutions across the Pacific Rim.
The Association of Pacific Rim Universities (APRU) is an international consortium of more than 60 leading research universities across the Pacific Rim, of which Oregon is a member. Along with UO's global leadership in urban sustainability, UO leads the APRU Sustainable Cities and Landscapes Program, one of the core research programs at APRU. APRU SCL aims to engage with cross-disciplinary experts, government officials, and non-governmental organizations to consider cities in their landscape interdependencies through a sustainability and resilience lens.
This September, seven UO students from Architecture, Landscape Architecture, PPPM, Folklore, English, Earth Science, and Environmental Studies received the APRU SCL x EI Student Travel Award to participate in the APRU SCL's fifth annual conference, the first in-person conference since the pandemic, and present their work at the Student Symposium.
Hosted by the Institute for Sustainability and Resilience at the University of Hawaiʻi at Mānoa, the theme of the 2022 Conference was Climate Risk and Urban Resilience-Challenges Ahead. Highlights of the conference included a rich docket of plenary talks, working group meetings, and cultural experiences that centered on the unique landscapes of Hawaii and the importance of place in considering climate resilience.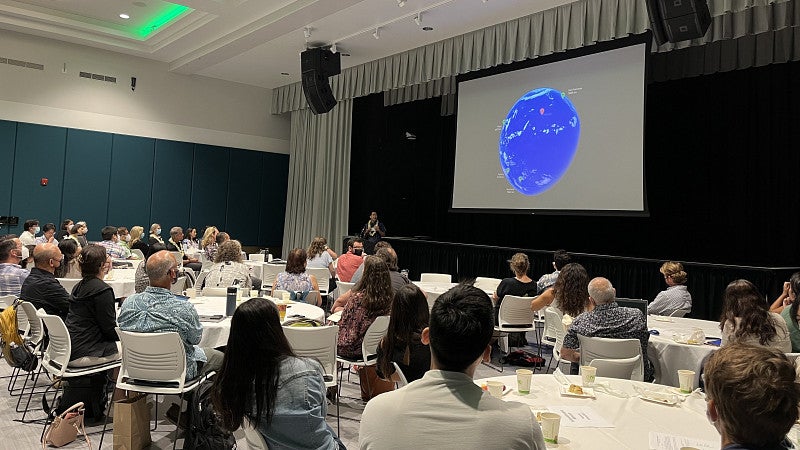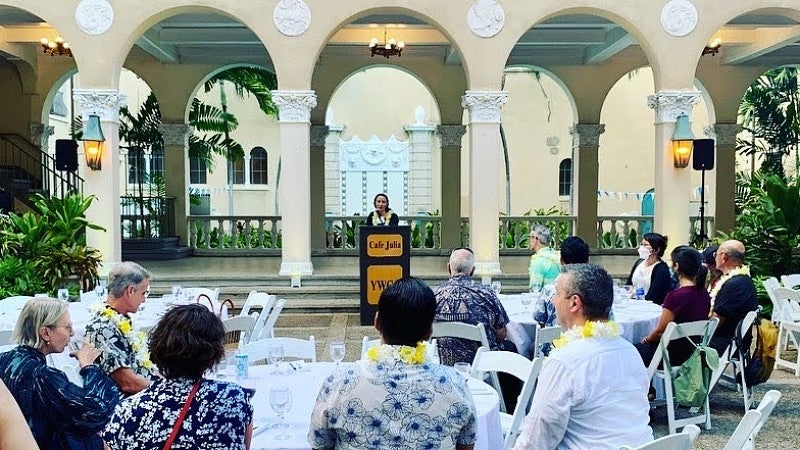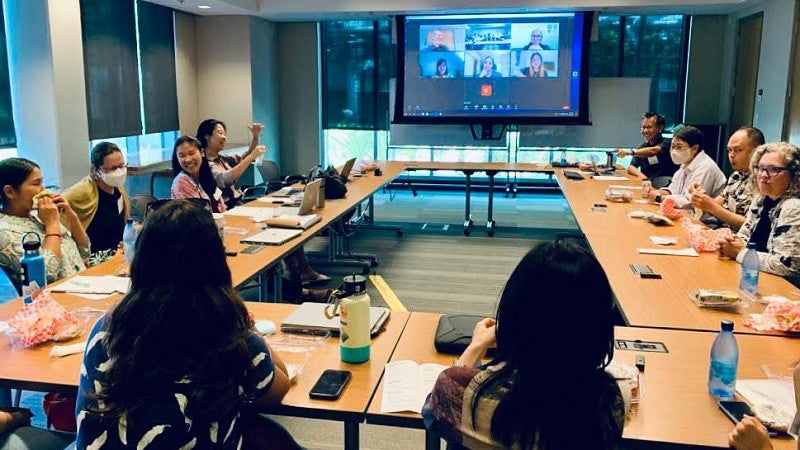 Lucas Rhyan, a second year Master of Community and Regional Planning student, valued the professional experience of the speakers, "A highlight experience for me was hearing from the Chief Energy Officer of Hawaii, Scott Glen. Before the conference, I had not really considered the unique challenge that island communities share in achieving power production and especially green energy. Mr. Glen's talk provided good context for where Hawaii stands in achieving renewable energy goals and the challenges it will face along the way."
A unique feature of the SCL hub is its structure. Separated into 11 thematic working groups participants plan for year-long engagement in their field with real-world outcomes in academia, such as books, journal articles, and white papers. Their recent publication is the Routledge Handbook of Sustainable Cities and Landscapes in the Pacific Rim, an outcome of multi-year working groups' efforts in collecting case studies across the Pacific Rim. SCL also actively engages professionals and decision-makers such as the Asia-Pacific Mayor's Academy, where mayors from around the Asia-Pacific Region meet together with researchers to examine today's toughest sustainability issues.
Klara Indrawati, Fulbright Scholar and Architecture Ph.D. candidate, appreciated the greater community of the hub. "The 2022 APRU SCL Conference and Student Symposium was an important effort to achieve multidimensional sustainability. I got very thoughtful feedback from an audience in the symposium to improve my dissertation study and my mentor was very caring. The most helpful part for me was the working group. I found everyone was very supportive despite the difficulties I was facing in developing my research. There is a sense of community that was not only presented in each participant's presentation but also practiced in the working group. I would love to join this conference again and learn more from the passionate works of the participants."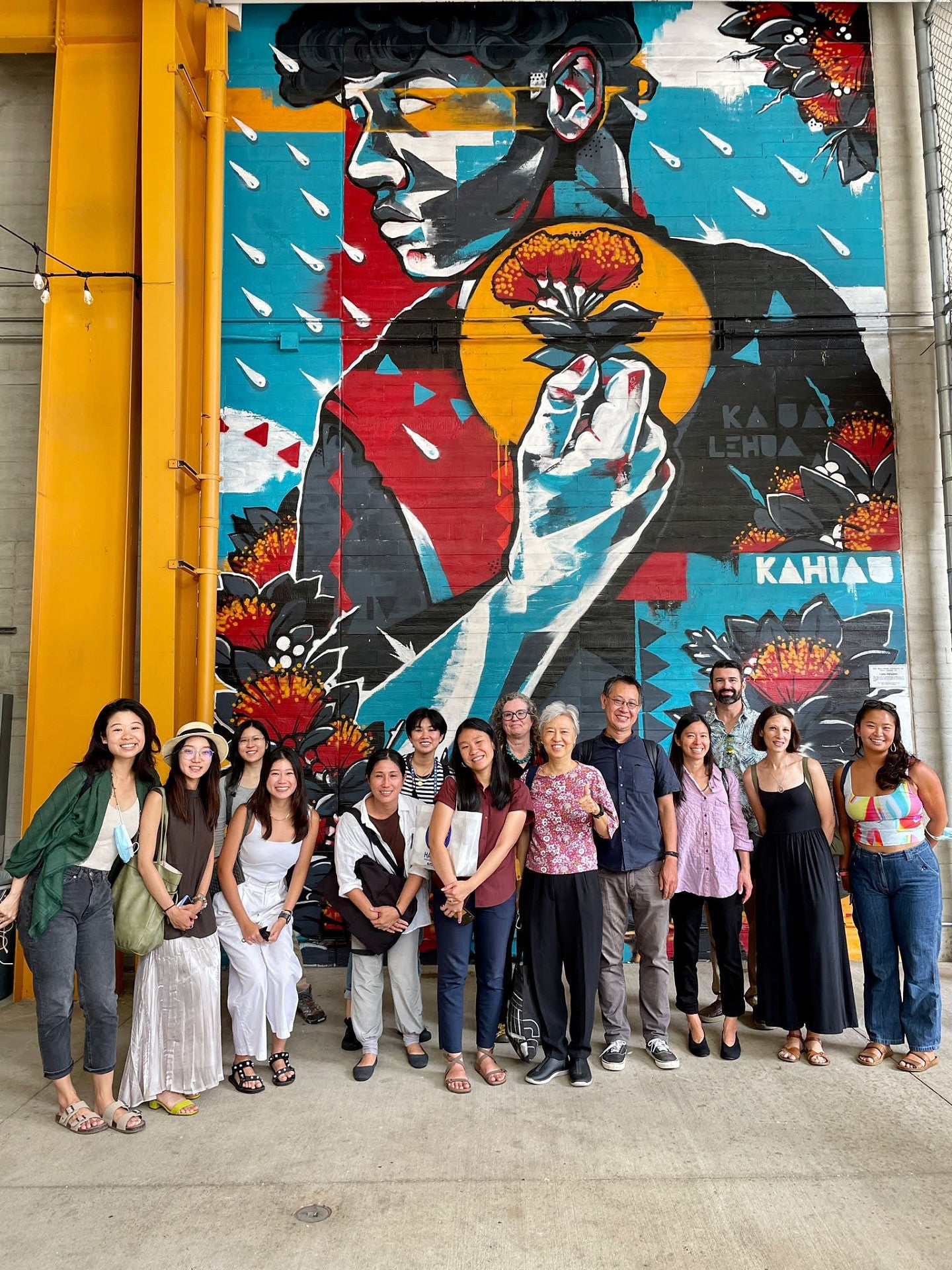 This year the Conference connected PhD students with a mentor to help develop and refine their research. Yeongseo Yu, a Landscape Architecture Ph.D. candidate, shares his experience, "The APRU SCL's Ph.D. student mentorship program was the most helpful experience at my stage of education. One of my struggles in developing my dissertation was narrowing its focus and scope. My mentor Prof. Makena Coffman from the University of Hawaii at Manoa, greatly helped me clarify and focus on the most fundamentally valued aspect of my dissertation."
Elise O'Brien, a PPPM alumni and current Folklore and Public Culture Graduate Student, enjoyed her student assistant role at the APRU Sustainable Cities and Landscapes Hub. "Working with an international team dedicated to climate adaptation, resilience, and sustainability is a dream come true for me. I love to work cross-culturally, and across disciplines, and I cherish the opportunity to learn from thought leaders across the Pacific Rim. I appreciated the context of Hawaiian culture and history presented in conjunction with Waikiki sea-level rise scenarios."
Several UO faculty play leading roles in the hub, including Professors Bart Johnson (Landscape Architecture), Yekang Ko (Landscape Architecture), Kory Russel (Landscape Architecture and Environmental Studies), Yizhao Yang (PPPM), Adrian Parr (Dean of College of Design) and Dennis Galvan (Dean and Vice Provost of Global Engagement). In addition to the annual conference, the hub offers various global engagement opportunities for students including an online Global Sustainability course and Student Global Climate Change Simulation. Please get in touch with sclhub@uoregon.edu if you are interested in participating in APRU SCL activities.