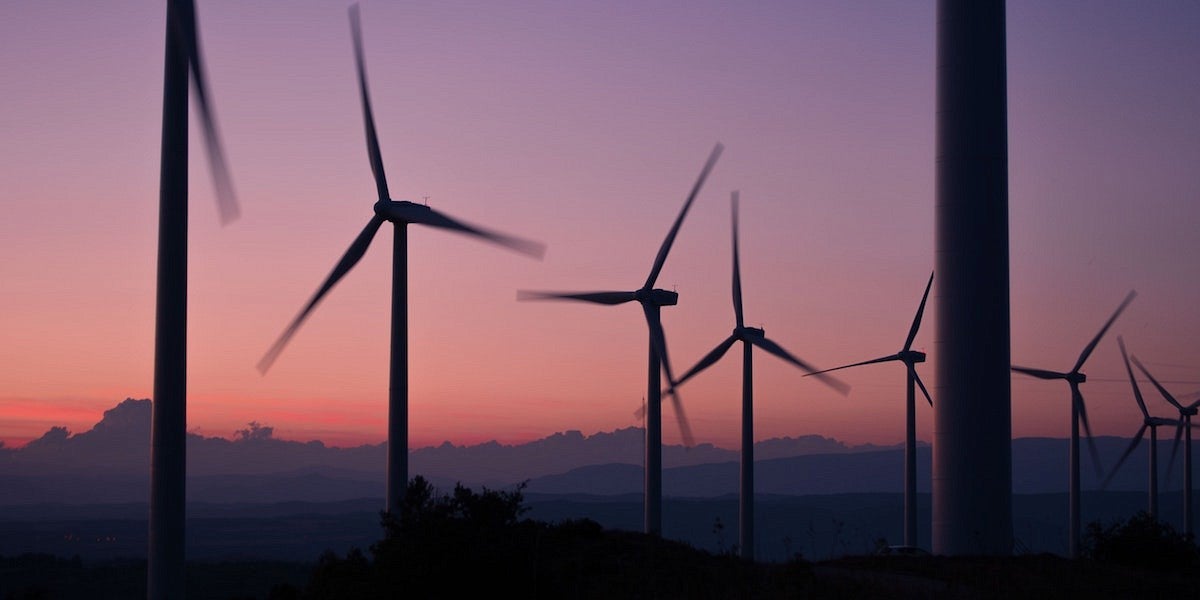 Oregon's Green MBA
A MBA with a specialization in sustainable business practices,
from UO's Lundquist College of Business.
One Student's Pathway
Master's candidate Gloria Foxman had been working in residential real estate sales in New York City when she decided it was time to change direction. Now, she's in her second and final year of one of the University of Oregon's most renowned programs: the Lundquist College of Business's MBA with a specialization in sustainable business practices. 
The specialization has earned the Oregon MBA program a top spot in the Princeton Review's Green MBA ranking every year for the past five years. The program is designed to create leaders in sustainability who know how to balance social, environmental and financial responsibilities. 
It was the perfect match for Foxman.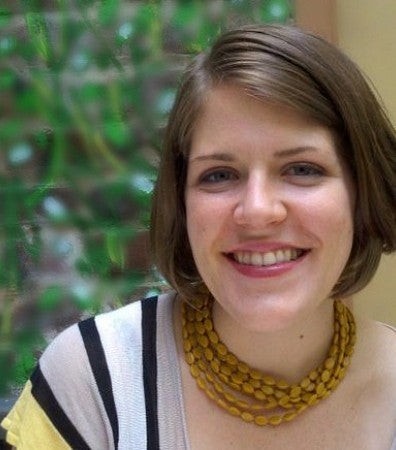 "Although I had a meaningful career in terms of my relationships with my clients, I was looking to make a little bit more of a difference," she said.
The problem she hoped to help solve was the one she read about constantly in the news: climate change. But how could she, someone who worked in real estate, help tackle climate change? 
"I was looking at my skills and thinking, what could I do?" Foxman said. "I'm not a scientist, I don't have a science background. I'm not an engineer. So what can I do?" 
UO's MBA with a focus in sustainable business practices showed her a pathway that would draw on her interest and skills in business. 
She was immediately impressed by the program's perspective on business's important role in addressing the climate crisis. "If you really want to quickly address the problems our world is having with climate change," she realized, "business is a very effective way to do that." 
A year and a half in, Foxman has taken full advantage of opportunities available to students – and created some of her own. She founded a Graduate Women in Business club at the university and she is president of UO's Net Impact chapter, a volunteer-led student group that aims to drive social and environmental change at the local level.
"One of the strongest pieces of the program is that you have many opportunities to work with real companies," said Foxman. Last summer, she completed a fellowship with the real estate and telecommunications corporation American Tower, an opportunity she learned of through Center for Sustainable Business Practices Program Manager Ryan Cabinte. 
The main focus of her role was exploring avenues to improve emissions reductions targets, and her favorite class, Clean Energy Finance, poised her for immediate success.
"That class was exciting to me because we looked at the nuts and bolts that go into different kinds of clean energy fields, which was extremely helpful to me when I went into my summer internship," Foxman said. "I was encouraging the company to do renewable energy procurement, and I was the person in the room who knew the most about that, even though I had no professional experience. My only experience was that class."
The fellowship has grown into a part-time position with American Tower that Foxman works remotely in addition to her studies. It's an example of how the program is already advancing her career.
"My goal in coming back to school was to use my skills as best I could to make an impact towards reversing climate change," Foxman said. "This program has helped me understand just how many roles and departments exist where I can work toward progress, and has added many new tools to my toolbox."
---
"This program has helped me understand just how many roles and departments exist where I can work toward progress, and has added many new tools to my toolbox."—Gloria Foxman
---